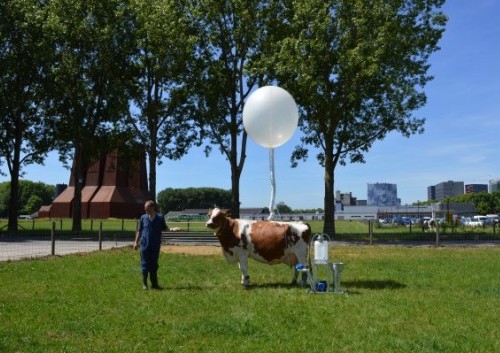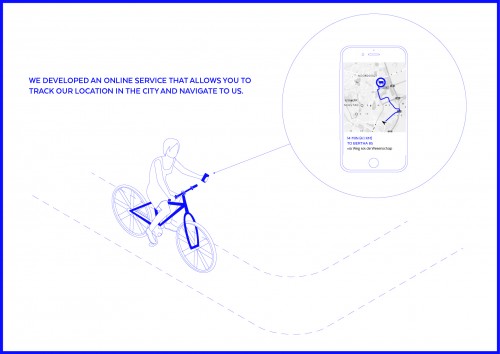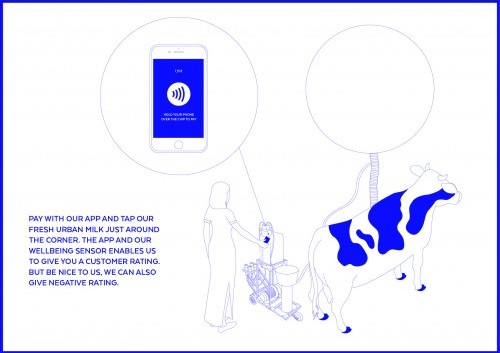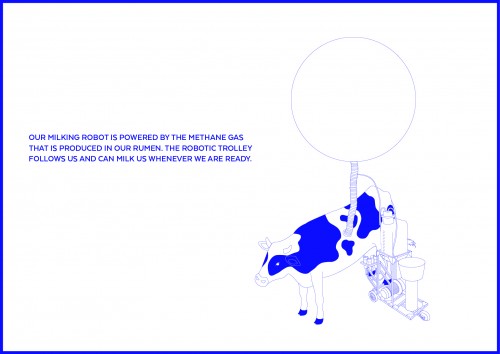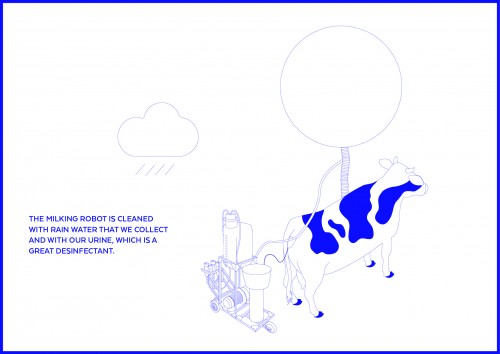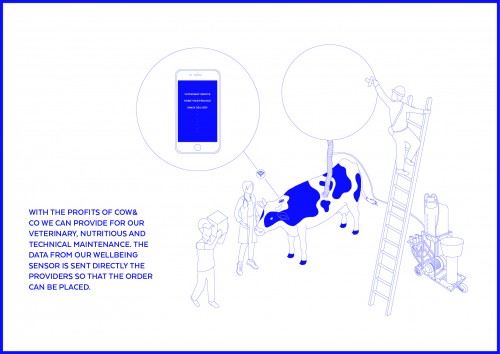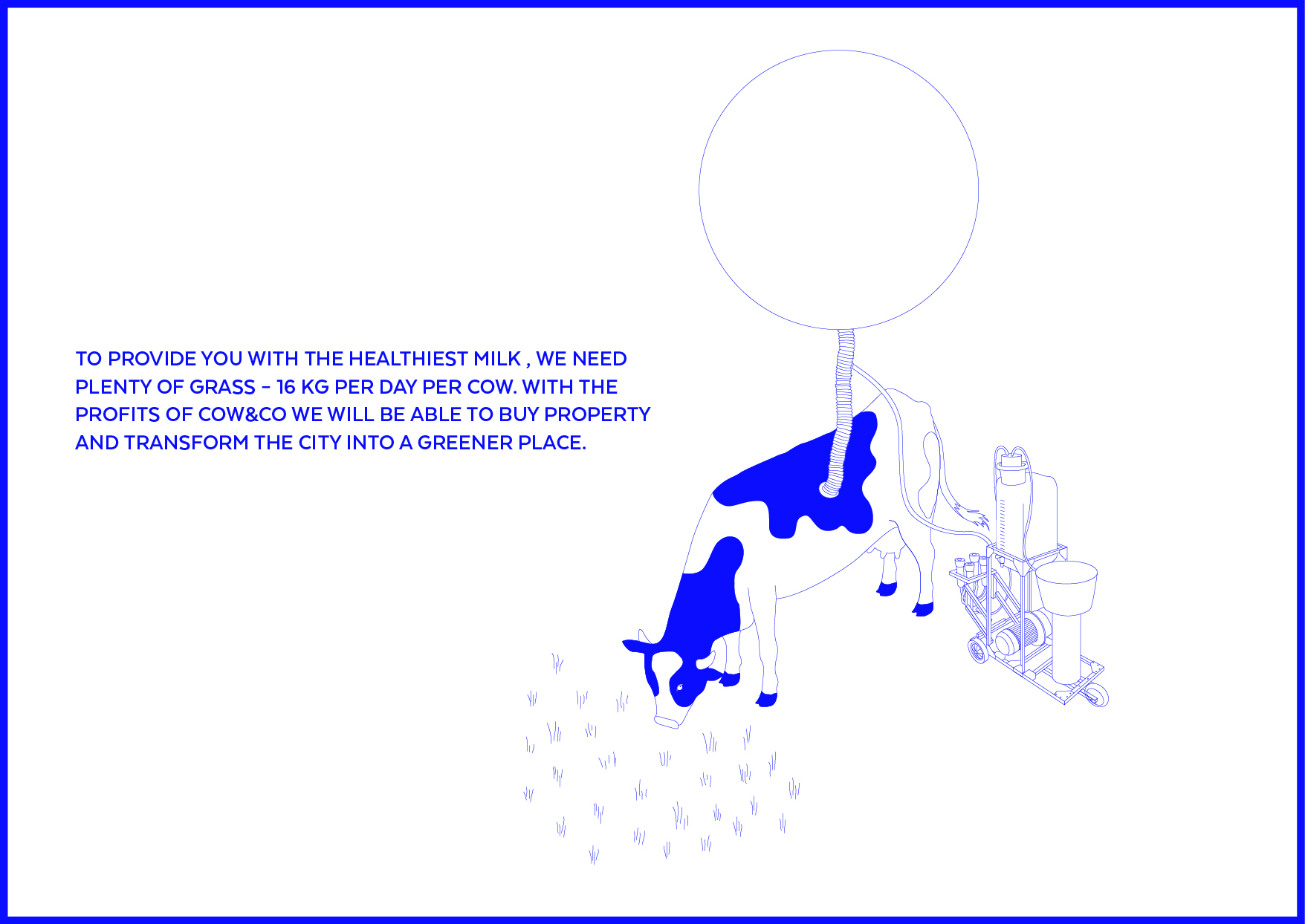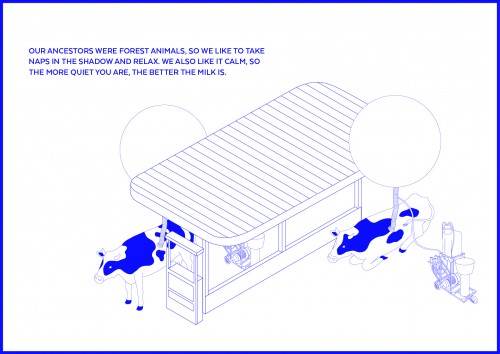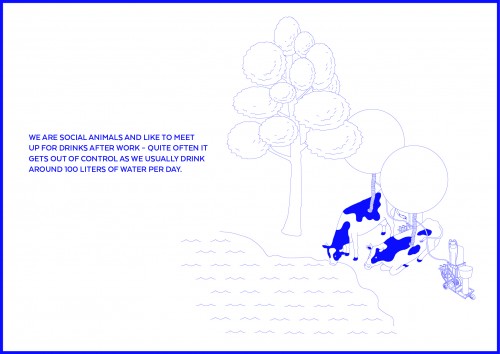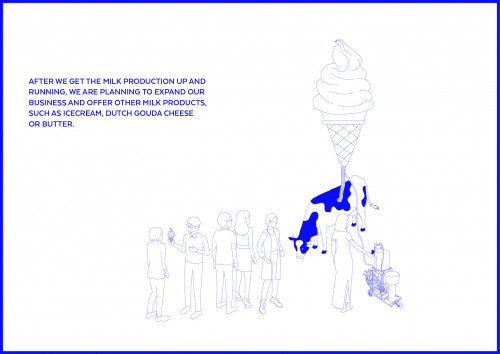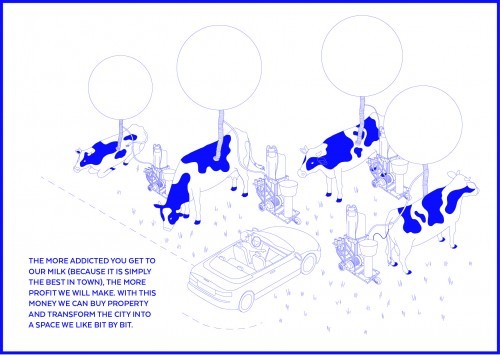 Collaboration with Anastasia Eggers
Cow&Co is a concept introduced by a group of cows that want to start their own business. The cows transform themselves into self-sufficient machines for milk production. Methane gas collected from their rumen is used as a fuel to power a milking robot. The animals move independently in green spaces of a city and use an online service in order to connect to their customers. The service allows people to easily locate a cow of their choice and collect fresh milk from them. The cows are equipped with a welfare sensor that allows them to rate their customers, but also use the data for technical, veterinary and nutritious maintenance.
The cows can use the profit generated through the business to expand their territories by buying property and transform the city into a calmer and greener place that meets the needs of the cows and ousts the human progress.
Cow&Co is a speculative concept that suggests a radical approach of bringing dairy production to the city, generating awareness and triggering a discussion about the issues around it among city dwellers. It is also aimed at imagining the future of livestock farming and how it might reshape the cities we live in.
Finalist at the Post Fossil City Contest 2017
Exhibitions/Events
06 – 09/2017 Growing Food, Yksi Expo, Eindhoven/Netherlands
06 – 08/2017 Post Fossil City Exhibition, Stadskantoor Utrecht/Netherlands
03/2017 Cow on Tour, talk at Imagining Urban Futures, Academic Festival by Urban Futures Studio, Utrecht/Netherlands
Voice: Jessie Derogy
Video references:
Racing Extinction 2015 by Louie Psihoyos
youtube.com/watch?v=Aaa1TFmafc0&t=2006s
32:44 – 32:52 min
2017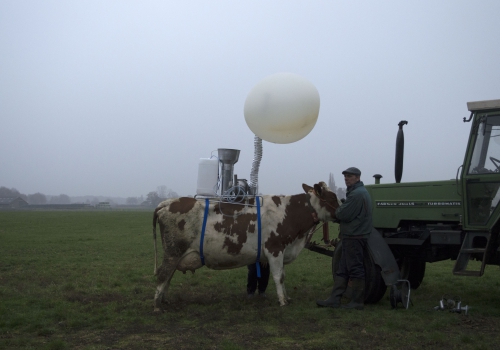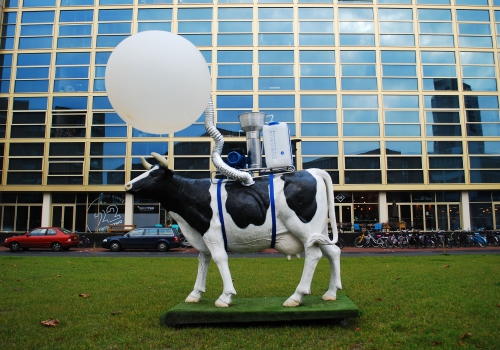 Process